The loss of traction on ice or snow-covered roads may become critical for safety as the temperature drops below 7 degrees Celsius. At Jim Pattison Subaru South, we can make sure you get the correct set of winters tires with the best service from the team that knows your vehicle the best. 
SPECIAL OFFER ON WINTER TIRE & RIM PACKAGES*
Special pricing available while supplies last or until November 30th only. Package includes 4 installed MICHELIN® X-Ice® winter tires and balanced on 4 steel rims.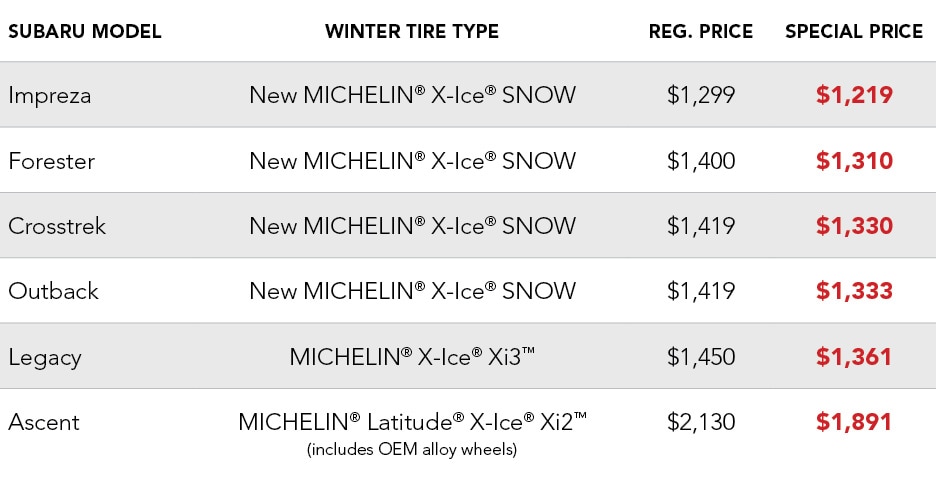 SEASONAL TIRE STORAGE
For your convenience, we offer six months tire storage from only $89.95 plus tax. Inquire below for more details.
MPI's WINTER TIRE PROGRAM
The Manitoba Public Insurance Winter Tire Program (WTP) provides low-interest financing on winter tires to eligible Manitobans. This offer can be used for the purchase of qualifying winter tires from Jim Pattison Subaru South. Learn More >> 

For more information about winter tires, installation or storage complete the form below.